Our handmade vanilla, with the strictest quality standards, made with pure Mexican vanilla extract, with no added sugar so as not to change the sweet natural vanilla flavor. Gluten free and zero calories.
From the careful extraction of blue Agave juice, our nectar is born, a 100% natural sweetener, friendly to our body due to its low glycemic index and it also potentizes all the flavors in your food.
Packed in a blown glass bottle, made by Mexican hands.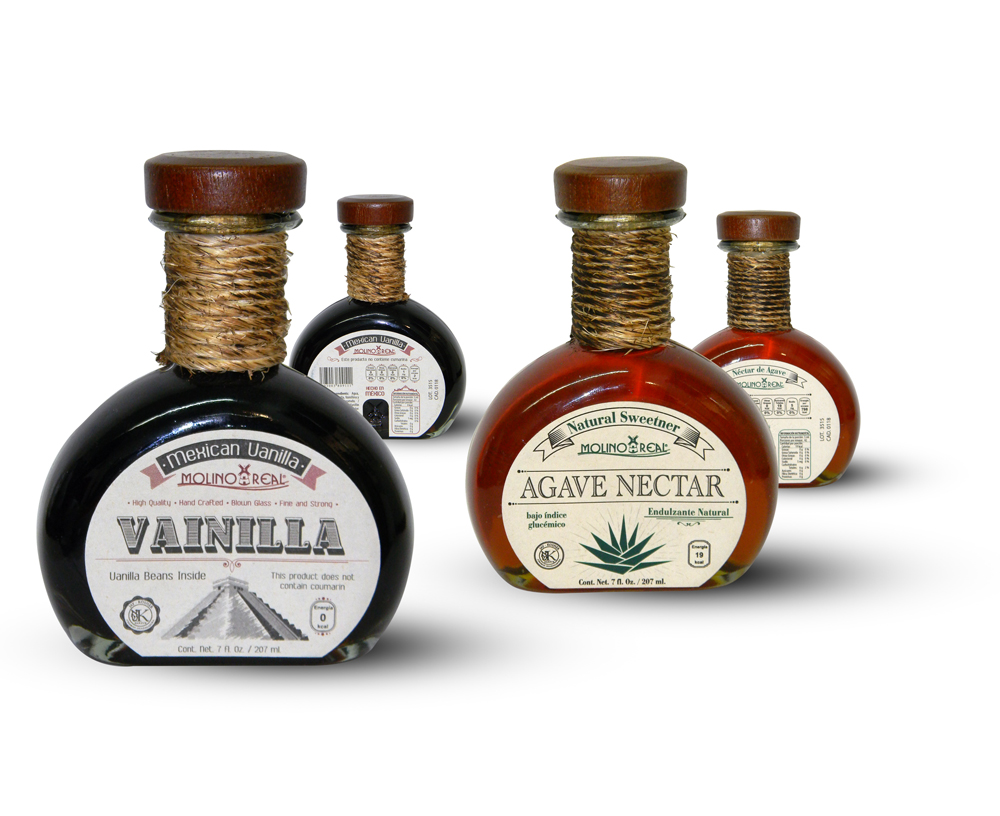 For exclusive sale in the Riviera Maya, the most requested by our foreign visitors.
It is made by hand, cold pressed and selecting the best Mexican vanilla pods,
Very intense but with a mild flavor, sweet and unique aroma.